A Garage Door Sensor Guards Your Most Vulnerable Entryway
If you're thinking like many people, your garage door is one of the most vulnerable entryways at your house. Sometimes you might forget to close it when running out of the house for work On the other hand it fails to close all the way after you turn in at night in the evening. However, there's no chance you will go away with it open when you get a garage door sensor that's part of your security system.
Your garage door sensor lets you:
● Check the position of your garage door through the ADT Control app
● Open and close your garage door from anywhere in the world
● Have notifications sent to your smartphone in the event your garage door is in use
● Automatically operate and lock your door in accordance with a predetermined timetable
● Incorporate with many different overhead doors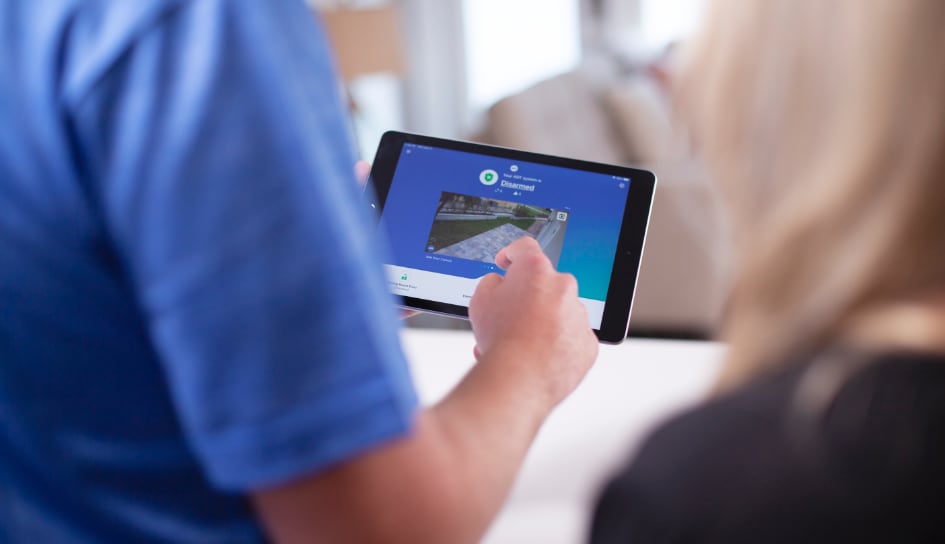 Control Your Garage Door With Your Phone
If you're rushing at the start of the day, you probably aren't going to hang around to make sure the garage door is fully down before leaving the driveway. By using a garage door sensor, you can inspect the status when you get to work using the ADT Control app. When you discover that you left it up, simply shut it with an easy tap of a button. If it's a common habit, you can take advantage of the app features and pre-set your garage door sensor to close automatically a few minutes after it opens.
Get Notification In The Event Your Garage Door Activates
You will know whenever your garage door opens with a notification to your phone. You will enjoy the peace of mind knowing when your children go in through the garage when they get home. You could also contact and encourage your spouse to start dinner when they get home. In rare situations when you're not anticipating the garage door to activate, you can immediately investigate the circumstances by scanning live video from your home's security cameras.
Make Your Garage Door Sensor A Trusted Aspect of Your Your Home Defense
A garage door sensor should be a vital component of your smart home. Your garage door can automatically open when an emergency situation like fire or flooding is identified, providing an access point for first responders to bring in large equipment. If your surveillance devices identify unusual motion, your garage door sensor will make sure that the largest opening into your home is shut and locked.
There's also an option to let your garage door respond to vocal directives through Amazon Alexa or Google Home. You can notify your virtual assistant that you're leaving, and have your garage door go down as your locks engage and the alarm system activates. Or say "goodnight" and have the house make sure all of your sensors and alarms are fully functional and activated.
Order Your Garage Door Sensor When Planning Your Residential Protection Package
A garage door sensor is a smart add-on to your ADT home defense strategy. By contacting Secure24 Alarm Systems, our dedicated staff will work hard to create the deal plan for your property. Simply dial 833-319-7449 or submit the form below to start customizing your home's security.