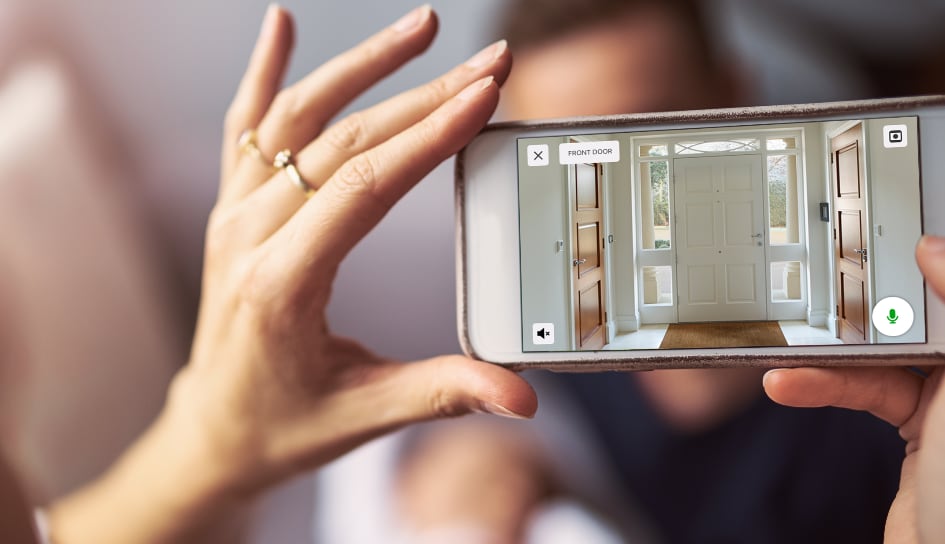 Do you often think about replacing your home's locks? In the olden times, you just had to use traditional locks with keys. With that being said, if you want the most high-tech, you can get a smart locking solution that can integrate into your home security system.
But are smart locks worth it? Or will you be throwing your money away on unnecessarily complex devices?
Ordinary Locks Vs. Smart Locks
When evaluating door locks, you have a multitude of possibilities. With that in mind, you will discover nearly all doors are made secure by a keyed deadbolt or a locking handle, a keypad system, or a smart solution integrated into your home security. Operate a standard deadbolt, and the metal bar enters past the strike plate on the frame. The bolts can be a door handle lock that's spring-operated, which makes it harder to break open with a tool like a crowbar. If you would rather not trouble yourself with a traditional keyed lock, you can install a touch-pad solution that triggers the bolt with the use of a 3- or 4-number code.
Smart locks are integrated products that serve as a modern substitution for your ordinary deadbolt and door handle. Similar to keypad unit, you use a preset code to unlock your doors. But with a smart lock, you have the opportunity to link up to your property's wireless network or home security system to do more. Through a phone app, you are given the chance to:
● Activate your door locks remotely
● Set custom keycodes for family members and friends
● Be notified through a text alert when the door lock is opened
● Set temporary entry codes for guests
In Which Circumstances Are Smart Locks Worth It?
If you are thinking about using a couple smart locks as replacements for your ordinary locks, you might be unsure if they are worth it. It might be nice to operate your locks from work, but it really depends on the make or model of how dependable and functional they will be. When going with a single solution not integrated to your security, be certain that your smart lock utilizes up-to-date encryption and has a smartphone app that's frequently updated.
But you should know, the real advantage of a smart lock is experienced when integrating it with your property's complete security package. This gives you the option of having your locks coordinate with your additional security elements to enhance your protection and make your life easier. For example, if your doorbell camera detects a person approaching your front porch, your smart locks can lock without you taking any action. You might also use a geotracking feature on your smartphone security app and automatically unlock your doors as you pull up the drive. You even have the option to instruct an alarm to go off if someone tries to punch in the wrong lock code multiple times.
Essentially, a smart lock is worth it if it's connected to your overall home security!
Call Now To Get Smart Locks With Your Smart Home Security System
To get the top smart locks -- along with a state-of-the-art home security system -- contact Secure24 Alarm Systems. Our team is ready to build the right configuration with the alarms, sensors, cameras, and locks for your needs. Call 833-319-7449 or send in the form below to start your project.