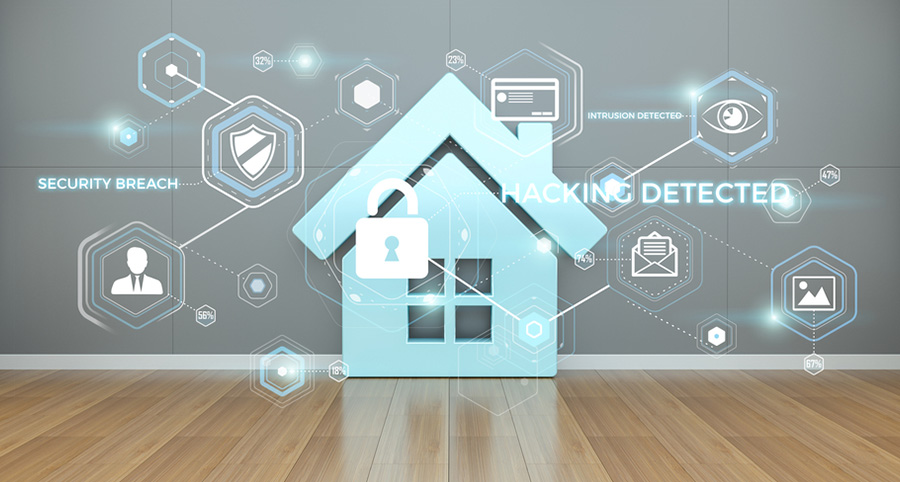 Do You Need To Worry About Smart Home Hacking In ?
In many ways, smart devices like security cameras and video doorbells have boosted our home security. We can get notifications if a visitor walks up to our front door, and we can have video segments delivered to us when questionable movements are detected. Having components we may communicate with over the internet advises us to developing hazards immediately. But there is one primary disadvantage. The access that benefits us is also creating a pathway for virtual intrusions.
Even though you don't need to get yourself in a panic agonizing over smart home hacking in , you ought to be cognizant of the risk involved and take steps to circumvent it.
How To Block Smart Home Hacking
It's incredible how the internet has influenced our everyday lives as just about anything is accessible online, including your security components, smart televisions, and even your coffee maker. The drawback is that this generates more pathways for virtual villains to sneak into your network. That doesn't mean you have to forgo wireless home security systems or other smart devices. Rather, follow these tips and take steps to keep intruders away from your network.
Use hard-to-guess passwords: This is a necessity for any account, especially your home Wi-Fi. Use upper and lower casing and an assortment of numbers, letters, and special characters. Don't use birth dates, street names, or anything else hackers might easily determine. A password generator will give you something absolutely random and a password management tool may assist you in tracking your many accounts.



Avoid default settings: When setting up a new router, it will probably come with a preprogrammed password to help you get started. Don't forget to update it. Hackers may be aware of these default settings too. Setting up your Wi-Fi network and router correctly at the start is vital in keeping you secure.



Create separate networks: Why have your smart fridge, your home security components, and the laptop you use for work on one network? Many routers allow you to set up a separate guest network. Take advantage of it and safeguard important information found on your desktop, laptop, and phone.



Consider installing a firewall: Firewalls aren't merely for commercial networks. They may also be used on home network. Firewalls will keep an eye on what's happening on your network and stop questionable activity. You can opt for a router with a built-in firewall.



Choose the top encryption options and security protocols: If you own a new router, you might have the ability to incorporate WPA3, the latest wireless security protocol. If that's not an option, WPA2 with AES encryption is still a good choice. You need to look for home security components that use 128-bit encryption or higher.



Ensure firmware and software is up-to-date: Keep your operating systems up to date for all devices, which includes your networked camera surveillance. In some cases, these updates will fix known issues and improve your security.
Be Cautious of Cheap Smart Home Equipment In
One of the advantages of turning to a trusted company like ADT is having the peace of mind that security components are regularly being examined to check for vulnerabilities. Other knock-off brands may not be quite as diligent. Getting your surveillance systems, video doorbell, smart thermostat, and other items from a lone source like ADT makes sense. And having all of your components connected at once will go a long way to ensuring seamless implementation, operation, and security. It's also worthwhile to point out that ADT Command, your centralized touchscreen, uses two-way encryption when engaging with with your integrated equipment.
Customize Your Own Home Security System
Now that you have a better idea on how to keep your private network shielded from hackers, it's time to begin designing your own smart home security system in . The security specialists at Secure24 Alarm Systems are here to find the ideal package for your home. Call 833-319-7449 or complete the form to upgrade your home's protection.