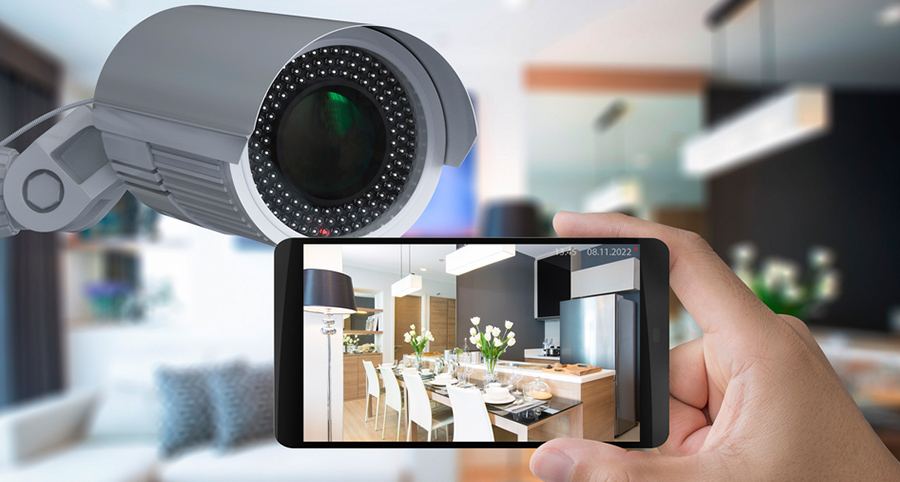 Is It Smart To Purchase A Home Security Package In ?
A home security system is a dynamic and powerful tool. This is largely thanks to the wide range of implements and settings that are part of any system. Similar to how your home might be decorated in countless ways, your security system can include different combinations of motion detectors, cameras, sensors, and other tools placed in a range of locations throughout your home. The options can be exciting but also staggering.
That is why a home security package in is the right fit for an abundance of families. Take time to understand why it could be the best option for you too.
What Exactly Is A Home Security Package?
A home security package is a sensible way to obtain a security system for your home. In lieu of buying single devices independently, you can acquire all the tools you need at once. That all-encompassing, single purchase is the home security package. Packages are commonly [adjustable or have different variations with additional or different types of components. Let's examine why this is a smart option for families.
Individual Devices Vs. A Complete System
Not everyone thinks big picture in regards to security equipment. A person puts in a video doorbell to check the status of arriving packages. Additionally, they could purchase motion detectors, video cameras, or other tools to serve other needs in differing regions of the home. After a while, they're left with a bunch of tools that might or might not work with one another.
A home security package is beneficial as you obtain all of the devices you want at one time, and each from the same provider with a control panel to unite them together. They may also be controlled and monitored through a single smartphone app, as opposed to the many that might be required when ordering different devices. A home security package is a great way to make sure everything is compatible.
No Need To Rely On Do-It-Yourself Home Security Installs In
When you buy a home security package, you also enjoy a professional installation. Time-consuming jobs like running wire and mounting a bunch of window and door sensors may be left for the security specialists. You can rest easy knowing that the expert completed the install per best practices while preventing you from hours of labor. The installation usually comes at a cost, but it frequently includes a service warranty. This additional peace of mind is something everyone will get behind.
Pick The Option That Provides the Most Reassurance
When it's all said and done, any home security system is a better choice than no security system at all. If you would rather put together your security little by little and aren't concerned with some home handyman projects, selecting each device when you want could be best for you. If you'd like to have a system designed and installed by trained technicians specifically for your residence, then a home security package is the best route.
A security system should offer you peace of mind. Make sure to trust your gut on which option will be most beneficial in the long run.
Pick the Best Home Security Packages in
If you decide that a home security package is the smartest choice for your home, speak with the professionals at Secure24 Alarm Systems. We're ready to help you craft your package to ensure your family and home are well defended. You will also rest easy knowing the installation was completed by certified technicians. If you would like to see what we are able to do for you, call 833-319-7449 or submit the following form for your free quote.